Anti-Kidnapping Techniques Training Course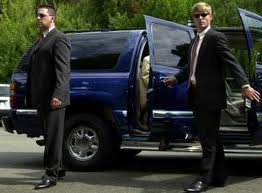 Introduction to Armourcop Anti-Kidnapping Techniques
Kidnapping has become a pastime for criminal in many parts of Nigeria. Before it was in the Niger Delta areas where militants kidnap expatriate for ransom money. Unfortunately, the enterprise has now expanded to Northern, Southern, Eastern and currently Western regions of Nigeria. Sadly, our security agencies seem lost as to how to effectively combat this menace. Hence, Armourcop specialized counter-kidnapping training for VIP and other likely key personnel targets.
Traditional kidnappings generally follow six stages. These are:
Intelligence gathering/surveillance
Plan development
Capture
Transportation to the holding area
Confinement
Release
Understanding the steps that kidnappers take to execute their plan can give VIP a significant advantage in avoiding becoming a victim of a kidnapping. The tips listed below are intended to be both awareness oriented for VIP to understand the kidnapper's techniques and planning, as well as proactive measures that VIP and others can take to reduce their vulnerability to an attack.
Intelligence Gathering/Surveillance
Intelligence may be gathered from a variety of sources. These include; household staffs, company staffs, personnel at the airport, hotel, car rental location or other locations that you frequently go. Identifying yourself as a corporate VIP or traveller with a multi-national company increases your risk of being targeted.
Surveillance of a target can last for days, weeks or even months. The purpose of this surveillance is to identify tendencies and vulnerabilities of the victim.
Kidnappers will also try to collect intelligence on the victim's professional and social contacts, habits and other background information that may help them abduct the individual and obtain a larger ransom.
Plan Development
Planned kidnappings involve meticulous planning in order to reduce risk and ensure success of the operation.
Opportunistic kidnappings do happen but often happen as the result of a robbery or pick pocketing that identifies the person as a good kidnapping target. The lesson here is to not carry an excessive amount of credit cards or business cards that identify your position with a multi-national or oil & gas company.
Kidnappers must also spend time training and rehearsing the kidnapping, selecting the correct personnel to carry out the kidnapping, as well as procuring vehicles and safe houses to stay at during the negotiations.
Requirements of a Successful Kidnapping
Kidnappers must have control over their target. This is accomplished by knowing beforehand where and when the target will be at a pre-identified location. The lesson here is to avoid being predictable in one's movements and avoid unnecessarily broadcasting dates, times and locations of meetings.
Kidnappers must have cover for surveillance and the abduction. Always know the people around you and avoid surrounding yourself with individuals, including drivers, who have not been properly vetted.
Kidnappers must also have an escape route from the site of the abduction. Potential kidnap victims should increase their vigilance when they are in areas that provide a potential kidnapper with easy egress from the site.
Protective Countermeasures
VIPs and Key staffs should conduct constant counter-surveillance to identify
vehicles
that:
Are parked in the same spot for long periods of time with people sitting in the front seat or in a prohibited zone.
Are driving erratically, too fast or too slow, or appear to be rounding corners slowly.
Follow you through a red light.
Maintain the same distance from you at varying speeds.
Try to "hide" in or behind traffic.
Flash lights between vehicles.
Pause in traffic circles until you take an exit.
Close in on you in heavy traffic and drop back in light traffic.
Stop and pull over when you stop.
Park without occupants getting out.
Vehicles with obstructed license plates, especially if they are in an ideal attack site.
Vehicles where the occupants appear to be involved in surveillance shift change.
VIP and Key staffs should also be aware of
persons
who:
Park without occupants getting out.
Turn away when observed.
Are running.
Exit from a vehicle when you stop.
Hesitate or lock around when entering a building that you just entered.
Stop or move when you do.
Read newspapers or magazines while standing in lobbies or on the street.
Appear inappropriately dressed for the area.
Is part of a work crew in or on a choke point.
Are seen in more than one choke point or more than once in the same choke point
Surviving a Kidnapping
The chance of ever becoming a kidnapping victim is relatively rare. But the risk is there and in countries such as Nigeria, Colombia, Mexico , Brazil , Venezuela and the Philippines , kidnappings have become much more common. Most kidnappings have economic motives and kidnappers have very little incentive to kill their victims.
Conversely, they understand that killing a kidnap victim will only hurt future ransom negotiations. Because of this, your chance of surviving a kidnapping is very good. Listed below are some recommended actions to take if you ever find yourself in the position of being a kidnap victim:
The first hour of a kidnapping is a time of high stress for both the kidnapping victim and the kidnappers. Try to stay calm during this time. Be compliant with the kidnappers, but do not be overly passive.
Begin communication with your captors as soon as possible and let them know that you want to stay alive.
Engage in small talk with your captors at every opportunity. Get them to see you as a person, not as just a valuable commodity. Tell them your first name and ask them to call you by that.
Avoid being belligerent with your captors. Try to establish a rapport with them and then use that to request personal comfort items in a low-key manner. Make sure your captors know about any medications that you need.
Avoid discussing controversial subjects with your captors. Live your values instead of preaching them.
When communicating with your captors, use the word "we" to reinforce the idea that both parties have a vested interest in the successful resolution of the kidnapping.
Prepare yourself mentally and physically for a lengthy detention. Develop a routine that includes mental and physical exercise.
Be wary of the "Stockholm Syndrome." Do not begin to associate with your captors or their cause.
Keep track of what is going on around you. Make mental notes of any sounds or identifying information you hear or landmarks that you see. Listen for trains that indicate you are near a railway or trucks along a highway, crashing waves, aircraft overhead or construction equipment. Also try to remember how the kidnappers address themselves.
Taking an interest in your surroundings is also an excellent way to deal with the fear, boredom, isolation or restrictions of your current situation.
Be patient. Ransom negotiations are most often difficult and time consuming. Remember, time is on your side.
Get to know your captor's movements and vulnerabilities. Memorize their schedule and try to find weaknesses or vulnerabilities that could be used to your advantage if you need to attempt an escape.
Only attempt to escape if you are certain that you can get away. Remember, your best chance of survival is to be released by the kidnappers, not escaping. Attempt to escape only if you are certain that you are about to be killed.
If you are being rescued by armed troops, get down on the ground and stay there. Try to find some type of cover or concealment. DO NOT pick up a gun and start shooting at the kidnappers unless it is absolutely necessary. Rescuers may easily mistake you for a kidnapper and shoot you.
If you are unable to get on the floor during a rescue attempt, stand still, cross your arms over your chest and bow your head. Make no sudden moves that a rescuer may misinterpret as hostile. Expect to be handcuffed and searched by your rescuers and do not resist this. Be patient and wait for the confusion to clear.
Once released, get a thorough medical examination immediately. Also, recognize the fact that most people in this situation require some post-traumatic incident counselling in order to cope with their situation and return to a normal life.
For more information or advice on any of these critically important topics,
contact us
directly or submit your question via our contact form
You can also contact us for a Comprehensive Defensive Gadgets and Training on:
counter-kidnapping, ambushing, assassination, Anti-Terrorist Driving and Criminals. As well as on; Surveillance, counter-surveillance, criminal intelligence, Non-verbal (body language) intelligence, open-source intelligence
and more
Email: training@armourcopsecurity.com
Tel: 234-8132400150, 07051492128